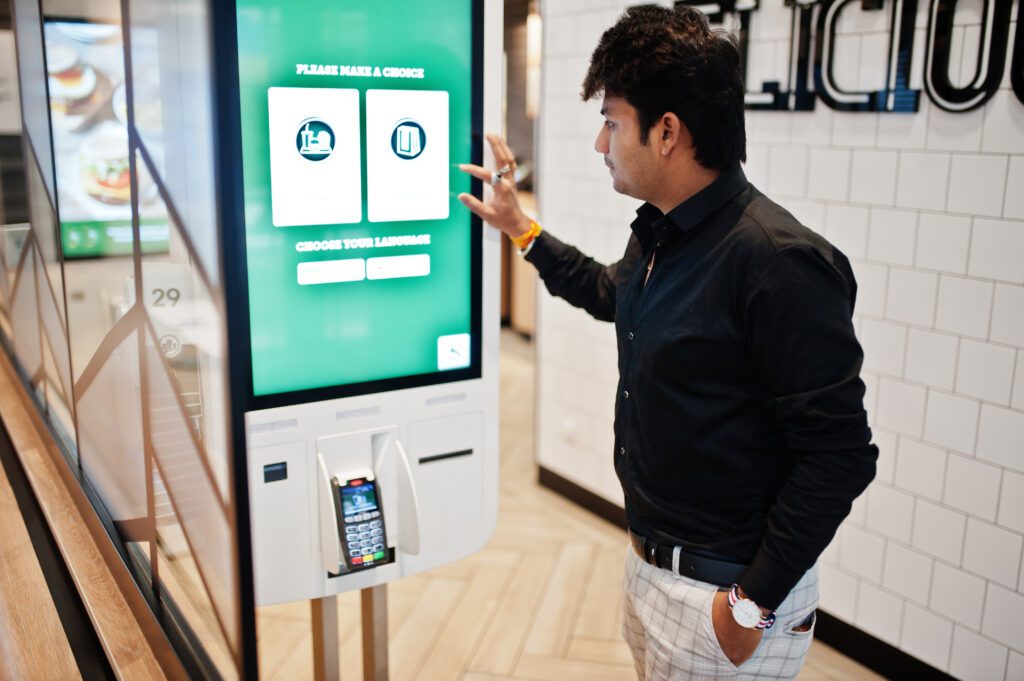 Since March 2020, reading signage is something we have all become quite familiar. 
Mostly in paper format, pasted to windows, walls, floors and separation windows, so we know the appropriate thing to do to stay safe in that space.
As we adapt to modern needs, office spaces, conference centres, healthcare facilities, airports, and retail locations; digital signage is the way to ensure the ultimate flexibility when quickly sharing information is key.
Display screens are used in almost every industry, you see them at fast food restaurants as menu boards and even interactive ordering systems, where you can enter your order and pay, with further instructions on what to do next.
Shopping malls, post-secondary institutions and medical facilities have also utilized digital touchscreens for wayfinding and sitemaps, imagine being able to get the exact directions of where you need to go without wasting time trying to decode and remember whether you turned left or right down a hallway.
With dashboards to collect key analytic tracking and machine learning of interactive displays, these advancements help to enhance a company's understanding of what their customers are looking for; helping to predict trends as well as make suggestions to build customer retention.
Wall displays can be enhanced with information such as RSS feeds from social media, news, weather, and traffic sites. With a captive audience, these displays can also provide an additional revenue stream opportunity by hosting paid advertising space. Other enhancements to interactive signage can help customers look up product information in your digital catalogue, print-on-demand, purchase and order products, and even create custom APIs to connect directly to your database.
At AVT.ca, we plan, design, build, install and connect digital signage for a variety of spaces and needs. Technology has advanced to allow our interconnected display systems to speak with each other through cloud-based solutions communicating messages effectively, and efficiently with easy-to-use programs. Reach out to us to get started today.