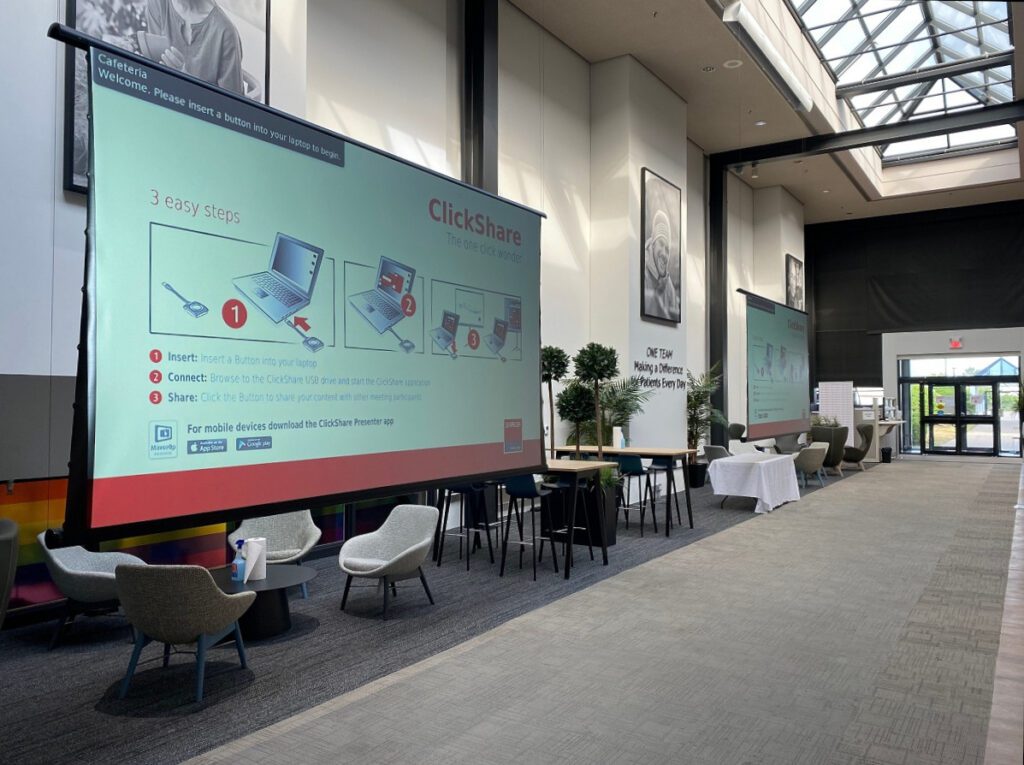 Pictured here is a common space that gets used for large meetings. This space has no mounting surfaces for displays or standard projection screens. It didn't take long to decide that the SI Zero-G screen is perfect for this application. Zero-G re-imagines standard motorized screens and deploys a "levitating" image exactly where it is needed.
This product allows up to 16-feet of drop and does not have the black mask that other screens do. Instead, thin lines are used to lower and guide the screen surface into position. The screens can be controlled with a remote, or an integrated AV system with a touch panel. Furthermore, many sizes and surface options are available for every type of space.
Displayed on the screens is a ClickShare home page, ready for guests to present their content wirelessly from anywhere in the space. This space transforms from a common area to a fully functional meeting room in about 20 seconds with the push of a button.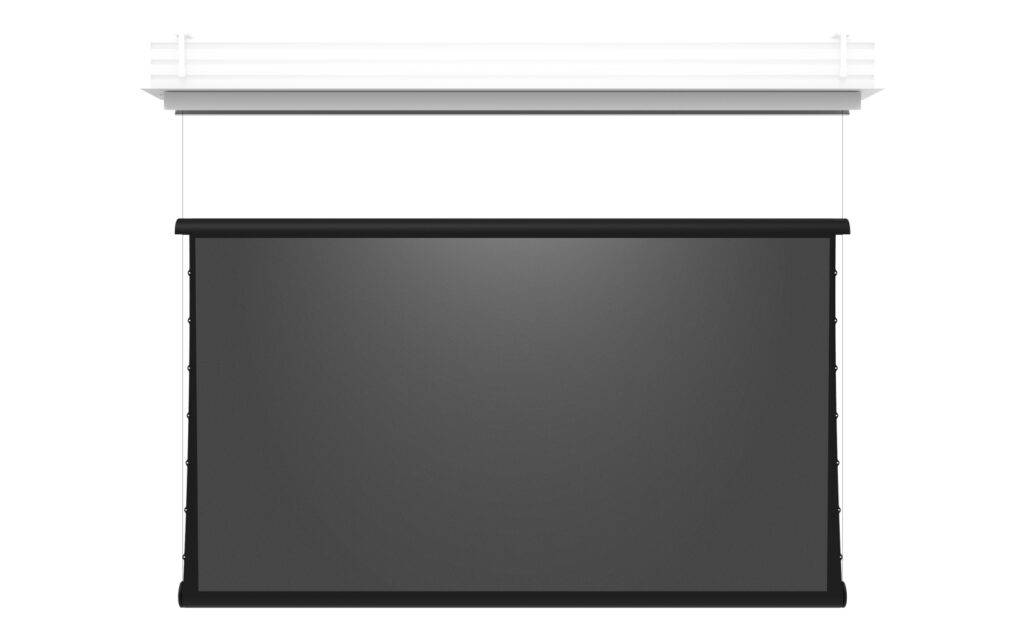 AVT.ca is an authorized dealer of Screen Innovations products. Screen fabric samples are available on request.
To learn more about this product feel free to contact us!