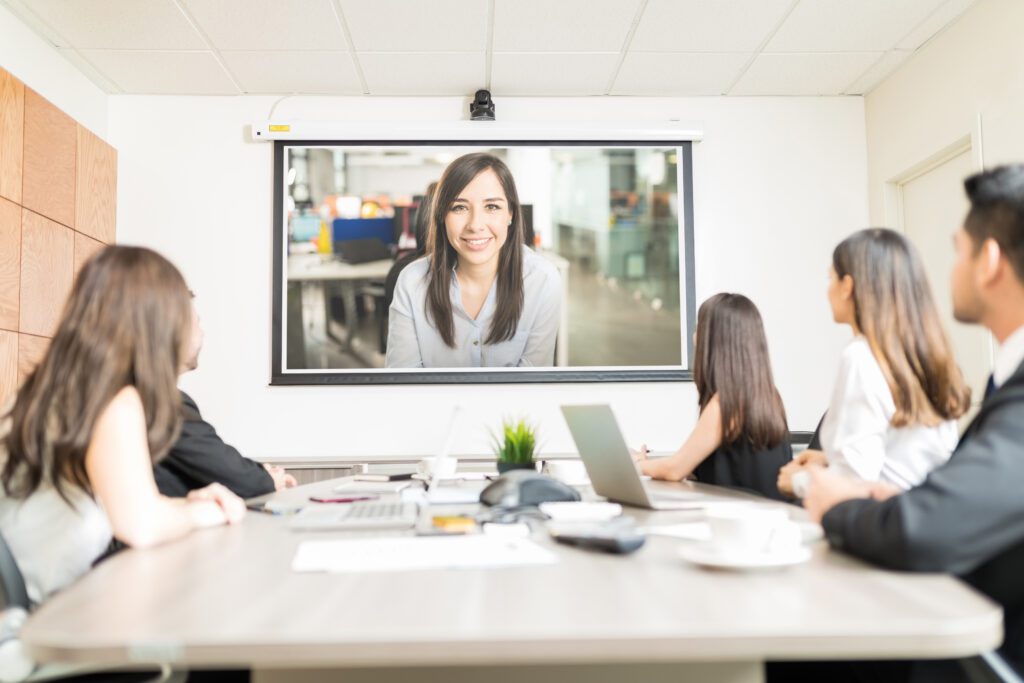 Ai is all around us; when picking up an iPhone and asking Siri a question or telling Alexa to "turn it up to eleven" for the volume on your favourite song, we don't even notice how much artificial intelligence is part of our everyday.

The AI shift is niche and direct in the innovations happening in the audio-visual industry. Here are three areas that are becoming commonplace in modern meeting rooms:
Enhancing collaborative intelligence
Ultimately, AI enables people to collaborate more effectively when in-person and remotely. Studies show that AI enhances hybrid meeting efficiency by 25%. Cloud solutions, advanced technology, displays, microphones and transcription allow users to collaborate from everywhere simultaneously while focusing on the tasks at hand while the AI works on all the administration work in the background.


Visual tracking and cueing
During virtual meetings, AI helps live and video recording to capture important details. Products that AVT.ca carries such as the AVER CAM520 and 550 use facial recognition, zoom, speaker tracking, participant framing and can follow gestures to ease in moving through your presentations without the need for multiple touch points. The recording helps end-users to be able to quickly pick up the important information from the meeting without getting distracted by video artifacts that aren't relevant to the conversation.


Audio voice recognition and noise reduction
Advancements in AI have also helped the enhancement of audio recording. This includes tools and functions to single out a single voice and dampen the sound surrounding noise. AVT.ca carries the Poly Studio X30 and X50 which provide machine learning audio algorithms through their exclusive NoiseBlockAI which remove any audio distractions that get in the way of productivity.
Whether you are looking for an upgrade to your current meeting system or a whole new design, build and install, AVT.ca has you covered with the latest in AI and machine learning audio-visual solutions. Call us today and watch your meetings become legendary!