thoughtful AV starts here
At AVT.ca, we design, install and service audio visual solutions in corporate and industrial environments across Canada. We work in conference rooms, huddle rooms, auditoriums, atriums and much more.
Audio visual technology is constantly evolving, but we don't just evolve with it – we shape it.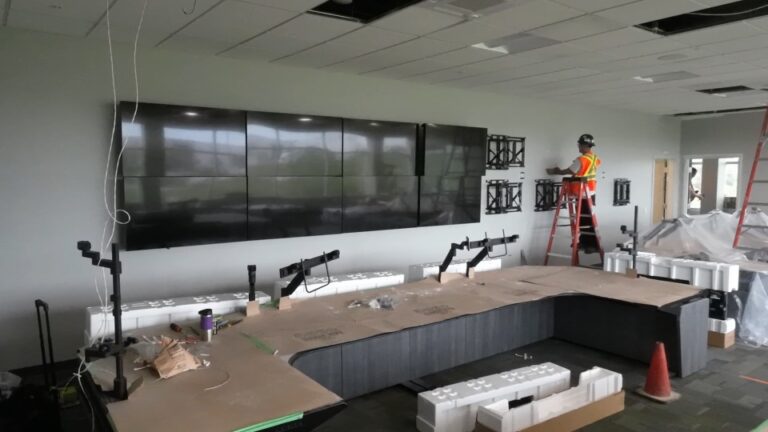 Build
Check out this time-lapse of our team installing a video wall in a control room for a utility company. Video walls like this are common in control rooms, as they can display large amounts of critical information.
Read More »