THE DIFFERENCE IS IN THE DESIGN
Our sales and engineering teams make sure that that every audio visual design is carried out with you in mind. Our custom audio visual systems blend leading-edge technology with seamless integration. We'll identify your unique needs and determine design concepts that can meet those needs with AVT.ca's signature seamless sophistication.
THE EXPERIENCE YOU DESERVE
Our team of engineering professionals will create a set of drawings for your audiovisual system, including signal flowcharts, wiring diagrams, architectural and structural details, and other related information for all involved trades. AutoCAD is the standard design tool for Architects, Engineers, and Designers, so all our documentation is created in this application to permit the seamless transfer of intellectual ideas.
BRINGING YOUR PROJECT TO LIFE
Once our design concept has been fully approved, your project moves into the implementation phase. It is during the implementation phase that we deal with the real-world design challenges. Solutions are identified and changes to the original designs are made via change notices to the design/build team.
This 3D rendering of a 4×4 video wall consists of 55-inch commercial-grade narrow-bezel displays. The wall is supported from a custom structure, designed by AVT.ca. Our 3D CAD renderings allow the space to be viewed from any angle.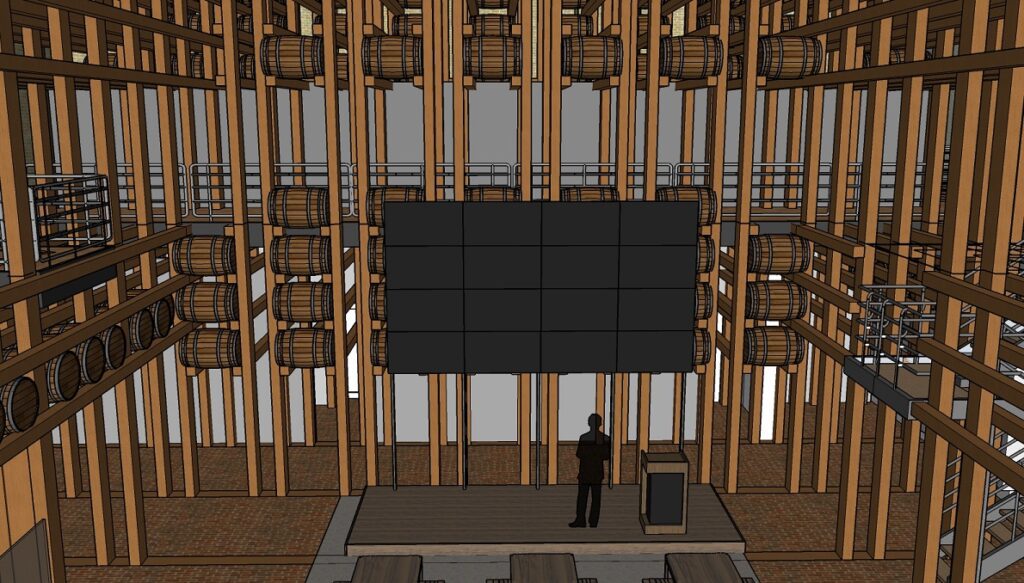 This is 3D rendering demonstrates a 360-degree display and audio rig that hangs from the building structure, used for large town hall events. The display and audio can be seen and heard from any angle, including multiple floors.