Check out this time-lapse of our team installing a video wall in a control room for a utility company. Video walls like this are common in control rooms, as they can display large amounts of critical information. The large surface area and high resolution means that multiple windows can be open at the same time, each with different information.
On the wall we have 16x LG 55-inch displays on Peerless-AV video wall mounts. These mounts offer fine adjustment for perfect alignment and can telescope forward for easy servicing.
Once the video wall is installed, we calibrate the brightness and colour consistency across all displays. This time-lapse was recorded prior to calibration. Calibration involves specialized measuring, software, and technicians on site as the final step.
The heart of the system is a Datapath VSN series video wall controller, located in the IT rack of the LAN room. This device accepts multiple video inputs, processes the video into a layout that viewers want, and sends the video to multiple displays on the control room wall.
This device includes multiple input and output video cards, two power supplies for redundancy, and large cooling fans.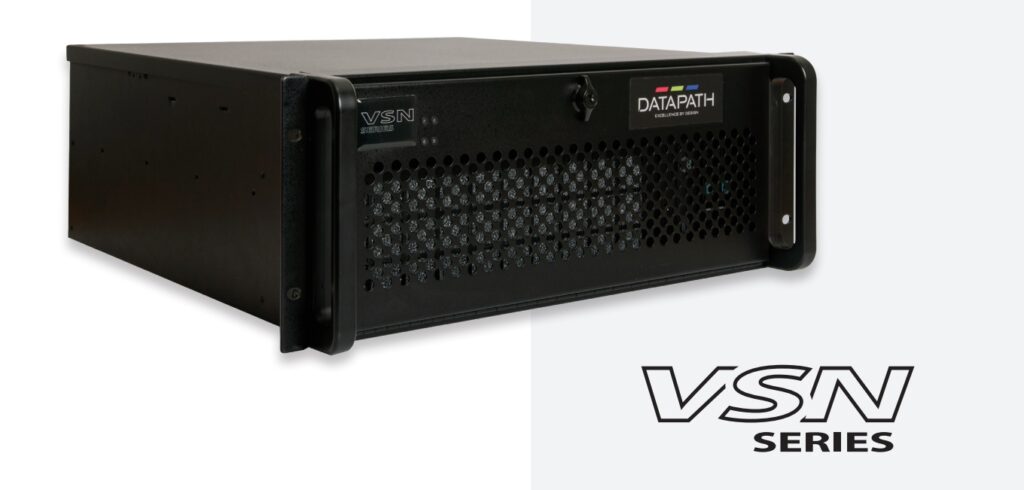 Key features of a video wall:
– Multiple TV-like LCD displays "tiled" together.
– Capable of reproducing very-high resolution and highly detailed content.
– Bezels are present between displays however could be less than one millimeter in width.
– Requires calibration post-installation.