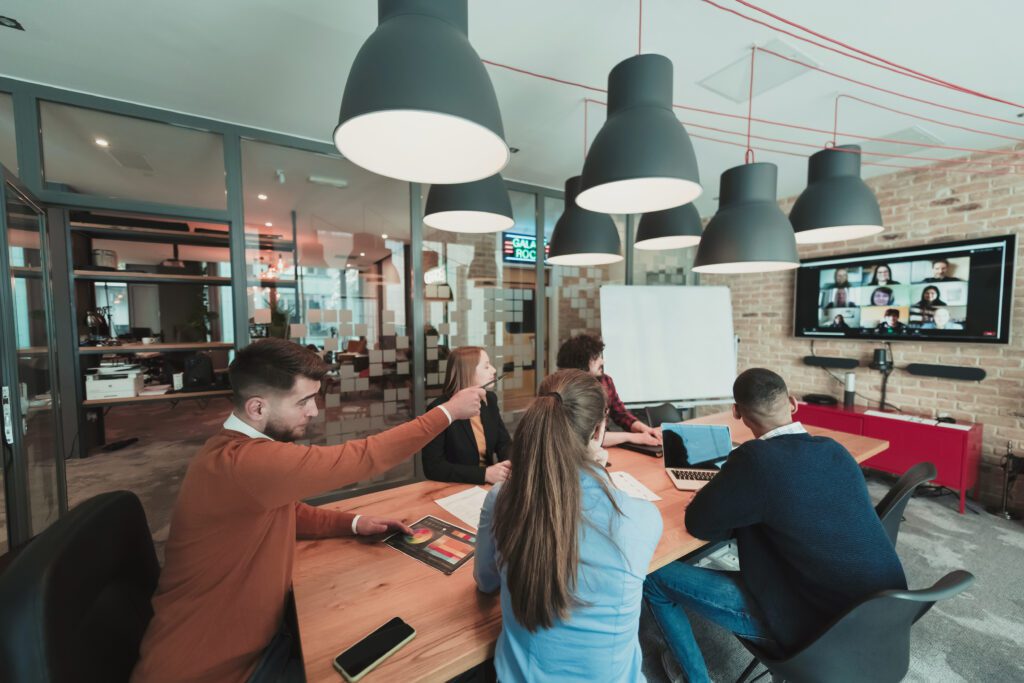 By 2028, Transparency Market Research predicts that the video conferencing market will grow to $11.56 billion, which is nearly double that of current figures. This is no surprise with the COVID-19 pandemic changing the way in which business operates and it has led the audio-visual industry to respond with advancements and solutions to fit the new workplace.

Stronger focus on the user experience User experience is a practice of human-centred design in which solutions focus on how the end-user will interact in the space and with the technology. Made popular in website design, this convention in the audio-visual industry aims to build seamless integration, ease of use and simplicity in virtual conferencing. Solutions such as removing the number of steps needed to join a meeting and moving to wireless or one-connector integrated systems are easy to implement and make a big impact on the efficiency of the meetings.

Upgraded, high-quality sound and picture There is a new term that was coined during the pandemic called "Zoom Fatigue", though not solely limited to one video platform, video conferencing for extended periods of time is psychologically tiring for humans. Frequent distractions limiting attention spans, being attached to a computer and back-to-back meetings, are some of the warning signs to look for. As a preventative measure, ensuring high-quality, audio-visual hardware and software are utilized, is standard practice. Full high-definition, 4K resolution, gamification and 5G connection are becoming commonplace. These advancements in technology keep participants engaged and energized.

Bespoke meeting rooms On the horizon, specifically dedicated spaces for video conferencing are essential for the new workspace. The need for large boardrooms is becoming less popular, and smart-room, often smaller workspaces which focus on immersive experiences, are in-demand. These areas provide a space that is designed specifically for virtual meeting integration, focusing on being a one-stop, easily booked, plug-and-play place, with an easy set-up tailored to meet the needs of every virtual meeting.

Advanced software integration and features As streaming platforms have evolved, the ability to integrate bookings in calendars, messaging platforms, and file and screen sharing are working to bridge the gap between in-person and virtual spaces. It makes sense that we will see further innovations, with more integration in machine learning, AI and features will limit the need for multiple digital devices. Video conferencing platforms continue to integrate with applications that allow for better free-form connection, collaboration and celebration. Deeper tool integration with SMS, gamification, content tagging, instant translation and search functions are sure to enhance the experience.
Although no one can say for sure what the future will hold, as more investments are made into innovative solutions through machine learning and AI, AVT.ca has the solutions for audio-visual conferencing that will continue to benefit productivity and communication in workplaces. Reach out to us today to get started.