What does the ideal meeting space look like?
One that you know will work effortlessly with any operating system, connect wirelessly, with impeccably crisp video and full boardroom quality sound.
AVT.ca has the all-in-one answer – Poly Studio X30 and X50 video bars.These bars offer the flexibility to connect with any video conferencing service you use; including a built-in connection to Native Zoom Rooms Experience and Microsoft Teams video – no computer or extra cords and cables are needed. 

Machine learning audio algorithms provided by Poly's exclusive NoiseBlockAI removes any audio distractions that get in the way of productivity, and their DirectorAI uses production-quality face-framing and tracking to give participants that face-to-face feeling.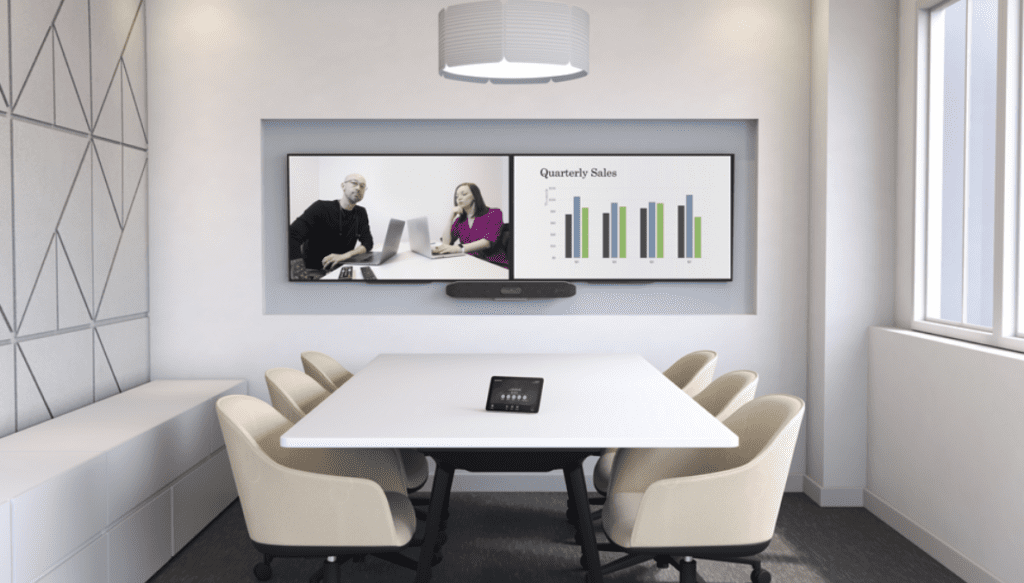 Which Studio X is right for me?
Pictured at the top, the Poly x30 is ideal for huddle rooms, with microphone pick-up of up to 15ft and hook up for one digital display.
Pictured on the bottom, the Poly x50 is made for small to medium-sized meeting rooms, with microphone pick-up of up to 25ft and hook up for dual-displays.