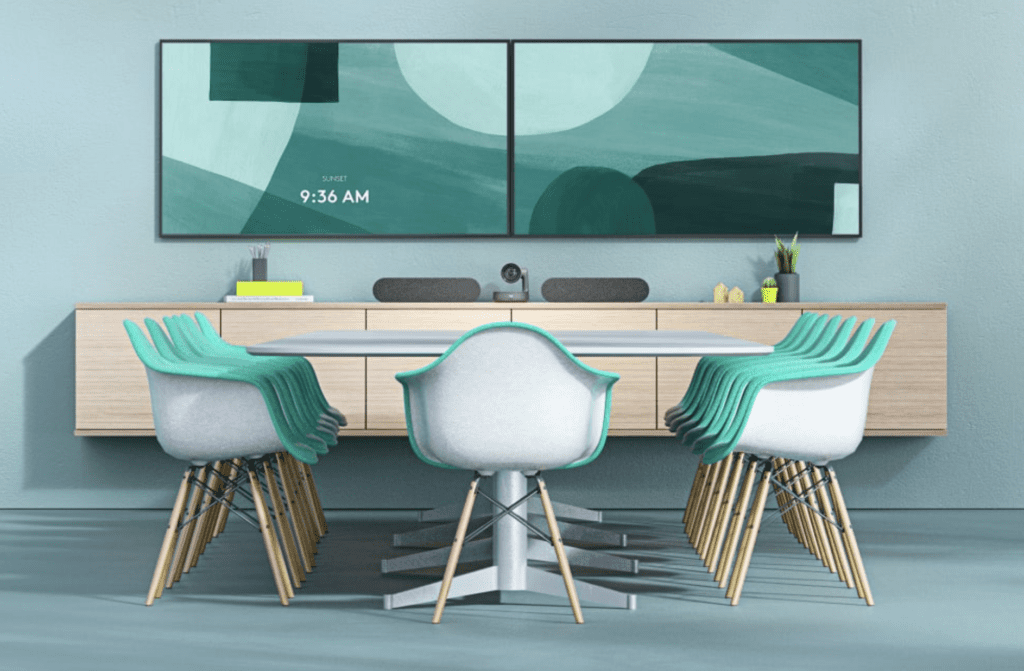 The Rally Plus by Logitech is a must-have for companies looking to differentiate their space from the competition. 
Accommodating from 16 to 46 participant-sized meeting spaces, this is an expandable solution that can grow with your company.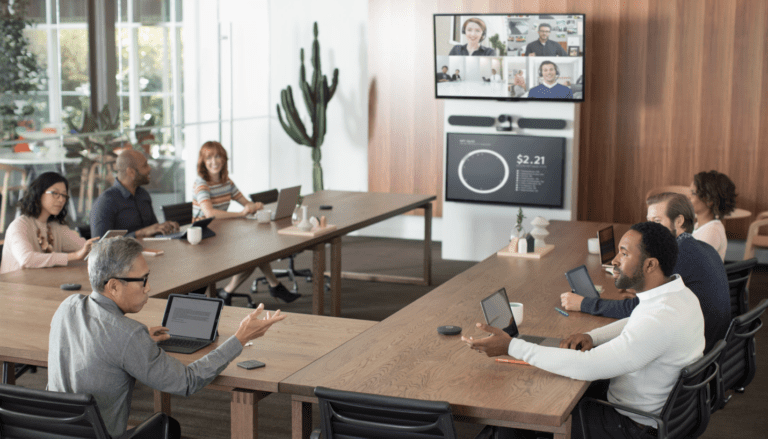 Premium finishes: A sleek matte black finish with grey metal trim bring a professional aesthetic to your workspace, complemented by neatly designed modular audio components and accessories featuring trim cable management.
High definition video: The Rally Plus features an exceptionally crisp 4K video experience through its Ultra-HD imaging system, including the proactive technology solution RightSight™ which auto-frames attendees and interprets light to render natural-looking skin tones no matter their distance from the camera.
Prioritize with pods: The modular audio components of the Rally Plus allow full audio coverage for your meeting space by enabling speakers and mic pods where they're needed for ultimate customization. The buildable audio elements can support up to seven pods, along with RightSound™ technology which auto-levels voices and suppresses background noise, the Rally Plus brings clear audio and voice clarity to every meeting.
Easy integration: To get the most out of the Rally Plus RightSense™ technologies, Logitech has thought of everything to keep things easy and automatic. Most USB devices that utilize video conferencing are compatible, including Google® Hangouts™ Meet, Microsoft® Skype® for Business and Teams, and Zoom.