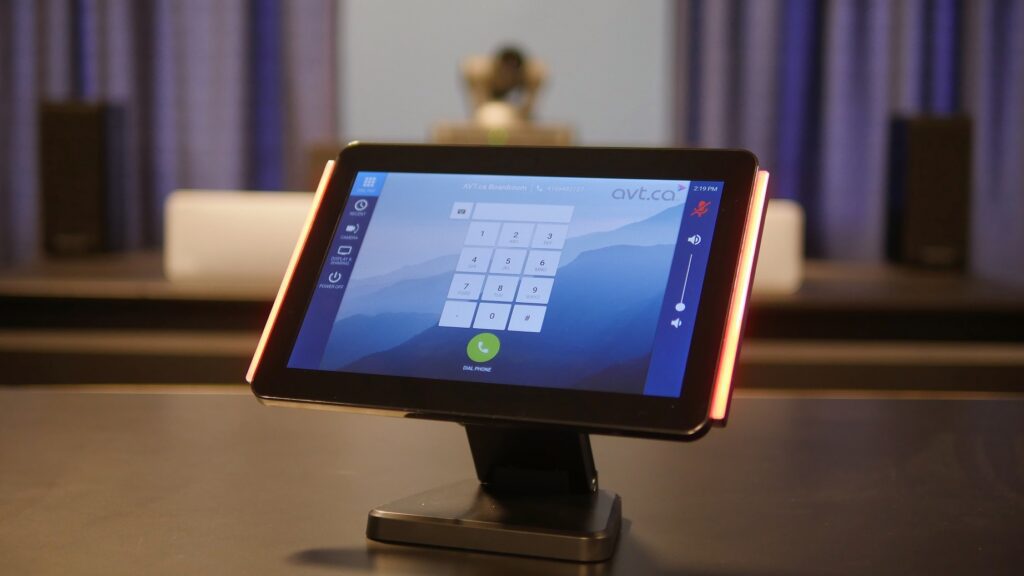 Control systems in meeting rooms can be expensive, with the price of the control processor, the user control interface, and the cost of programming labor which can exponentially add up with more complex systems.
We recently installed Aveo Systems' Mira Connect 10 at a client site, a 10" touchscreen control system that is easily configured without programming needed. Their secure cloud-managed web portal allows for administrators to setup a room onsite or offsite. With their extensive list of supported equipment, it can connect and control common AV equipment like audio DSPs, cameras, displays, video codecs, video switchers, and more. Along with calendar and directory integration, huddle rooms can be set up and deployed simply.
The example image below from their webpage reflects a lot of the features that can be enabled. Control options intelligently populate the GUI as they are enabled. The interface can be customized with a company logo and color schemes to reflect branding.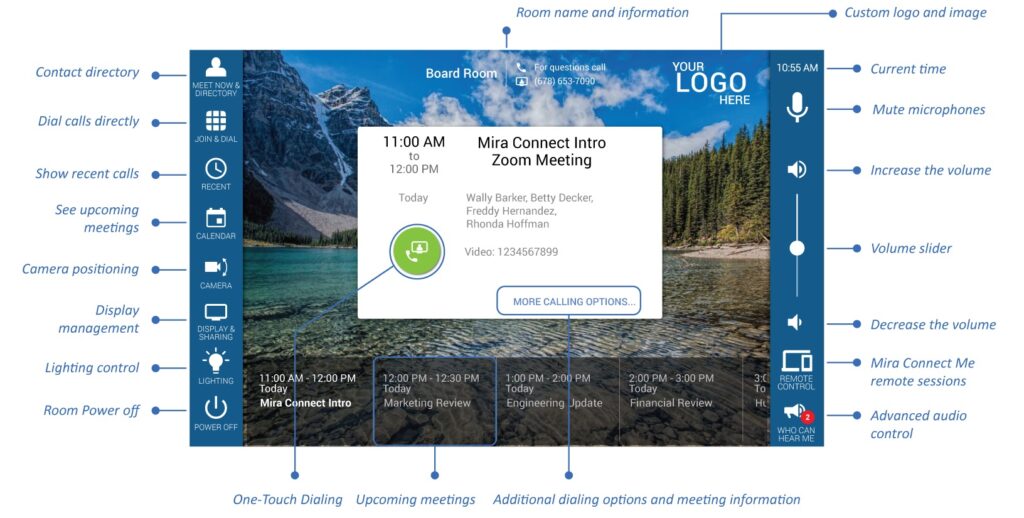 AVT.ca is a full-service AV integrator that offers control solutions and much more. Contact AVT.ca for more information and request a quote for a control solution today!